I've gone over and over in my head about how to start this post. I wanted it to be memorable, whitty, and grab your attention. As a Friend's fanatic, this line from Season 1 kept running through my brain:
"Well smack my @$$ and call me Judy!"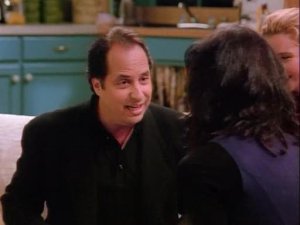 For those of you that might not know what
SITS
is, you
need
to be in-the-know, because it is a fabulous place for bloggers to meet, connect, and support each other! I'm owe SITS the credit for most of my followers!
Now, a little about me: I am a wife and mother of 2, with another peanut due to make himself known around Valentine's Day. By myself I am nothing to write home about, but the people in my life make me pretty fabulous. And this blog is all about that: My fabulous life with the people I love.
I have ups & downs, good days & bad,
Guilty Pleasures
and skeletons in my closet I'm sure. I dabble in a lot of things, including scrapbooking, singing, and
mini makeovers
. Anyone who knows me well knows that I have an obsession with Slurpees, my kids are hilarious, and
I love being a girl
!
I hope you'll kick your feet up and stay awhile.